Duolingo is a website where you can learn a language for free. For 1+ year, I used the site pretty much every day to learn Norwegian (I chose Norwegian just for fun). Duolingo gives you the option to strengthen weak skills. I wasn't happy with how that feature worked, so I created Duolingo Strengthen Skills Pro.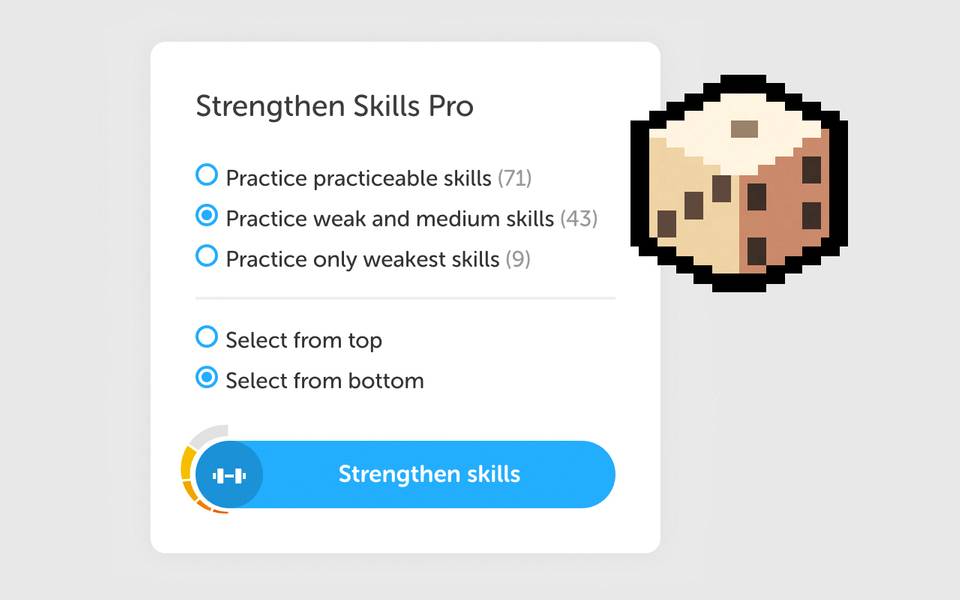 The Chrome Extension I created gives you more options on which skills to strengthen (e.g. only your weakest skills), so you can do the lessons with the most impact.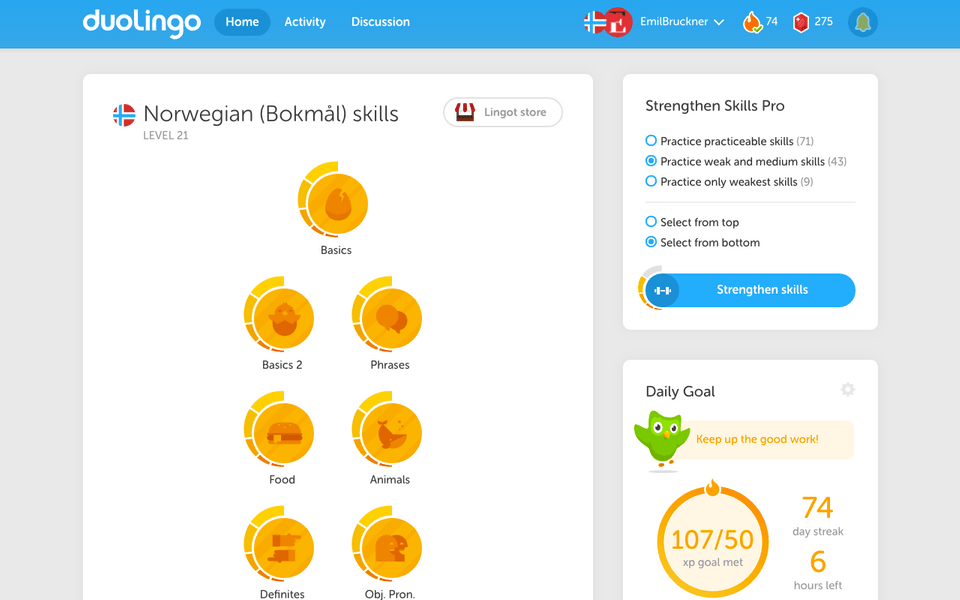 I personally don't use it anymore, and since Duolingo updates its site from time to time, it doesn't even work any longer.